Unleash Creativity with Exceptional Graphic Design
Welcome to the ink spot, where creativity knows no bounds. Our graphic design services are tailored to transform your concepts into captivating visuals that make a statement. From branding to communication materials, we bring your ideas to life with precision and flair.

Branding Expertise
Your brand is your identity. Our skilled designers create logos, color palettes, and visuals that resonate with your target audience, leaving a lasting brand impression.
Strategic Visual Communication
Every design we create is strategically crafted to convey your message effectively. Whether it's a poster, brochure, or social media graphic, we ensure your visuals leave an impact.
Personalized Approach
We understand that every project is unique. Our collaborative process involves understanding your vision and goals to deliver designs that align seamlessly with your identity.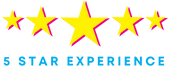 Turning Visions into Visuals
Our creative team thrives on turning your ideas into visuals that inspire and engage. With an eye for detail and a passion for innovation, we craft designs that exceed your expectations and set you apart.
Designs that Speak Louder
The power of design lies in its ability to communicate without words. Our designs are not just aesthetically pleasing; they're powerful tools that connect with your audience on a meaningful level.
Partnering for Excellence
At the ink spot, we believe that excellence is not just a goal; it's a standard that drives every aspect of our graphic design process. We don't just create designs; we embark on a journey of collaboration with you, bringing your visions to life through our creative expertise.
Listening and Understanding: Our partnership begins with active listening. We take the time to understand your brand, your goals, and your unique narrative. By diving deep into your story, we ensure that every design element we create resonates authentically with your identity.
Fusing Ideas and Expertise: Collaboration is at the heart of our approach. We combine your insights and aspirations with our design expertise, resulting in visuals that are not only visually stunning but also strategically aligned with your objectives. Our designers bring their artistic flair and technical know-how to create designs that stand out from the crowd.
A Partnership That Matters: The collaborative journey we embark upon with you is what sets the ink spot apart. We don't just deliver designs; we deliver results. Your success is our success, and our dedication to excellence ensures that each design we create is a testament to the partnership we share.