Your Gateway to High-Quality Printing Solutions
Welcome to the ink spot, where we turn your ideas into tangible printed creations that make a statement. With our comprehensive printing services, you can showcase your brand, message, and creativity with unmatched quality.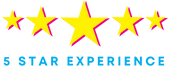 SERVICES TAILORED TO YOUR NEEDS
Posters, Signage, wall graphics, Yard signs
Newsletters, Booklets, catalogues, books, and More...
Quality That Speaks for Itself
With a commitment to excellence, we use premium materials and cutting-edge technology to deliver prints that exceed your expectations. From business essentials to artistic projects, our dedication shines through every piece.
Crafting Success, One Print at a Time
Our success is built upon your success. We take pride in providing solutions that help your ideas take shape and make a mark. We understand the importance of attention to detail and reliability in every project we handle.