Efficient Mailing Solutions for Seamless Outreach
At the ink spot, we offer more than just printing – we provide comprehensive mailing services that ensure your materials reach their destination hassle-free.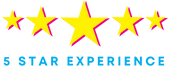 Streamlined Delivery, Maximum Impact
Our mailing services are designed to save you time and effort. From addressing and sorting to postage and delivery, we handle the logistics so you can focus on what you do best.
Personalized and Professional
Whether it's direct mail marketing or sending out important announcements, our personalized approach guarantees your materials are delivered with a professional touch, leaving a positive impression.
Reliable Partner for Your Mailing Needs
With our expertise, you can trust that your materials will be handled securely and efficiently. From small mailings to large-scale campaigns, we have the experience to make your outreach a success.